Lorelle Meets the Obsolete
Why register as a user?
(This is a one time popup)
With a username, you become a part of our community.  
As a member, you can share your knowledge in the following ways.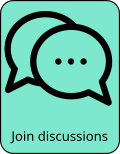 To register, click on the red person icon at the top right or this link.
We will not know anything about you other than your email, used for password confirmation and communications.  
For next steps, see FAQ for: How can I register as a user?
Outline

Lorelle Meets the Obsolete is the duo Lorena Quintanilla and The Obsolete (née Alberto González), both of whom are guitar and bass players, primarily. Their music builds its psychedelic tones through krautrock type drones and combining them with the shoegaze sound. They also bring in some basic rock elements in the form of thumping dirty grooves, swirly guitars, a dark pulse and a rough, ragged sound. Vocalist Quintanilla sings with a soft voice that gives off ethereal vibes. The songs are in Spanish exclusively on 2019's De Facto, but before that she frequently went back and forth with English. They are effective as a duo in setting up a hypnotic tone and gently riding it without any disruptive, jarring turn. That said, when they decide to go in a more abrasive direction, their sound drifts closer to the Spacemen 3 sound. 
Members

Lorena Quintanilla: guitar, bass, vocals
The Obsolete (Alberto González): drums, guitar, bass
Schedule

Displaying 1 total events
Comments