Why register as a user?
(This is a one time popup)
With a username, you become a part of our community.  
As a member, you can share your knowledge in the following ways.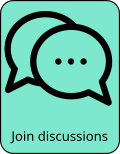 To register, click on the red person icon at the top right or this link.
We will not know anything about you other than your email, used for password confirmation and communications.  
For next steps, see FAQ for: How can I register as a user?
Outline

Bachelor is a joint project between Jay Som (Melina Duterte) and Palehound (El Kempner). And judging from the quality of the work they put in and the attention they pay to the production, it is clearly not a throw away gig for either one. The artists are stylistically not too dissimilar, with their differences lying more in how they style and what they emphasize: Palehound leans towards a rock sound with bright melodies, while Jay Som takes an intimate approach and prefers to paint with softer color and sentimental brushes. That said, there is clear chemistry between the two, and when they work together,  their songs end up having a little Jay Som in them and a little Palehound, leading to music that is melodically strong, emotionally resonant, and sporting a sort of spacious feel. 
Members

Jay Som: guitar, vocals
Palehound: guitar, vocals
Schedule

We currently have no events listed for Bachelor.
Comments