So are there *any* restrictions?
Why register as a user?
(This is a one time popup)
With a username, you become a part of our community.  
As a member, you can share your knowledge in the following ways.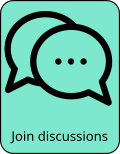 To register, click on the red person icon at the top right or this link.
We will not know anything about you other than your email, used for password confirmation and communications.  
For next steps, see FAQ for: How can I register as a user?
Yeah ....
First, not so much a restriction but a suggestion: until we have access to a reliable real-time translations, we would like the entries to be in English, which, for good or bad, has emerged as the lingua franca of the internet. So it is your best shot at reaching the widest fan base.
Second, it would be best to strive for a relatively neutral and descriptive tone and not get caught up in fanboy/fangirl-speak. Praising someone for their skills is fine, gushing over their awesomeness is a bit much. Sure the line is not always clear but we can all recognize it when we see it.
Third, we need to maintain basic civility in the comments section. There is no reason to put anyone down, whether they are fellow commenters or artists or an entire genre/style of music. One person's screeching nails on the chalkboard is another person's sweet and somewhat avant garde music.