How can I share this site or a specific page?
Why register as a user?
(This is a one time popup)
With a username, you become a part of our community.  
As a member, you can share your knowledge in the following ways.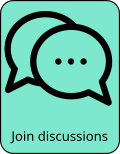 To register, click on the red person icon at the top right or this link.
We will not know anything about you other than your email, used for password confirmation and communications.  
For next steps, see FAQ for: How can I register as a user?
There is a row of "Agit-Prop" buttons right above the content area, on the right, with familiar icons on them. Clicking on any of those will take you to the sharing interface of your chosen platform. On that interface, you will be able to share whatever page you are on. If you want to share the whole site, share the home page.
If you know someone who might appreciate this site, please share it with them. Thank you.