How can I register as a user?
Why register as a user?
(This is a one time popup)
With a username, you become a part of our community.  
As a member, you can share your knowledge in the following ways.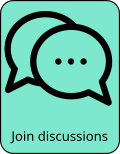 To register, click on the red person icon at the top right or this link.
We will not know anything about you other than your email, used for password confirmation and communications.  
For next steps, see FAQ for: How can I register as a user?
There is a red button in the header to the right which may say "Be a Propagandist!" or "Join!" or have just a red person icon, depending on your screen size: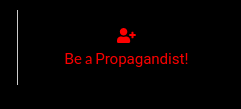 or
or
Clicking on it will take you to the registration page.
Provide an email address that will be used in communications,
come up with a user name,
add an avatar or picture,
indicate whether you would like other users to be able to contact you (a process that is mediated through the site, meaning others will not know your email address),
and then click on "Create new account"
An email will go out to the address you provided with a link in it that will help you set up your password, and that'll be it.