Why register as a user?
(This is a one time popup)
With a username, you become a part of our community.  
As a member, you can share your knowledge in the following ways.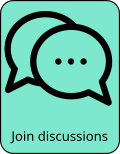 To register, click on the red person icon at the top right or this link.
We will not know anything about you other than your email, used for password confirmation and communications.  
For next steps, see FAQ for: How can I register as a user?
Well, yes and no.
There is a maddeningly thin line between looking at an artist or their body of work critically, which we encourage, and being critical of them, which is not a bad thing in and of itself, but not terribly helpful in this context.
* If a musician is a wizard on their instrument, or they are truly good songwriters, we should say so. These things are a part of an artist's appeal to fans, and pointing these out is informative.
* If an artist is focusing on the lyrics but not the melodies, or vice versa, or they put together complex chords but keep their rhythms relatively simple and uninteresting, those are also informative points. That is one way to look at an artist's work critically, which is fine.
* Stating that an artist's lyrics are crap, rhythms are boring, and can't carry a tune in a bucket is being critical of an artist, to say the least, is essentially walking all over the artist and their fans, ignoring what they see in the artist, and overall just rude and unhelpful.
If as an author you find yourself saying things like that about an artist, perhaps you should step back and let someone else who appreciates them write that piece, and maybe your time would be better spent writing about another artist whose work you enjoy that some other person would have torn down if they had not walked away from it.