Are there any genre restrictions?
Why register as a user?
(This is a one time popup)
With a username, you become a part of our community.  
As a member, you can share your knowledge in the following ways.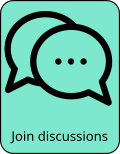 To register, click on the red person icon at the top right or this link.
We will not know anything about you other than your email, used for password confirmation and communications.  
For next steps, see FAQ for: How can I register as a user?
Nope. None whatsoever. If it is music, and you think we should know about that artist or band, go for it. If you like them, you can bet that there are a whole bunch of others who also do, or will do as soon as they find out about them. So just put it out there. It will be appreciated and perhaps some users will even add on to the entry.